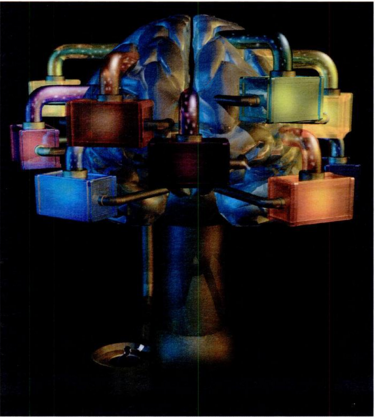 Business intelligence players reach beyond OLAP, data warehousing
Demand for business intelligence (BI) to drive more nimble business operations is prompting some vendors to nudge aside traditional data warehousing and online analytical processing (OLAP) to deliver BI in real time to a wider range of users via thin-client technology and browsers.
The sagging economy is exacting a toll on the ability of many enterprises to maintain the staff and licenses needed to internally maintain traditional OLAP-based BI solutions.
In addition, companies are finding near instantaneous analysis of transactional systems to be crucial to respond to the rocky market.
"Companies have for the past 10 years invested vast amounts of time and money in transactional systems…. They have had a hard time turning all that data stored in these enterprise applications into actionable information," said Christer Berg, president and CEO of QlikTech in Raleigh, N.C.
QlikTech's architecture eliminates the need to build data warehouses, data marts, or OLAP cubes while allowing users to analyze data from multiple sources. Powered by its proprietary Associative Query Logic, the technology's user interface is designed to easily integrate with many data sources, including SQL, Excel, flat files and XML to display data interactively.
Meanwhile, traditional BI stalwarts such as Brio Software Inc. and Information Builders Inc. have begun to maneuver to support the security mechanisms and business process linkages needed to provide BI access via the Internet.
The outsourced analytics market will first grow in enterprises where analytics serve more than one party, such as interaction with suppliers, said Bob Moran, an analyst at Aberdeen Group Inc. in Boston.
"You will get services that supply the analytics while keeping certain privileged information from reaching the hands of the partner, sometimes a competitor," Moran said.
Moran noted that Islandia, N.Y.-based Computer Associates International Inc. is one vendor pioneering the utility model — essentially BI on tap — with its componentized CleverPath suite of products.
The CleverPath Portal is designed to aggregate and present data from a variety of sources. Computer Associates' approach is centered around combining structured and unstructured content into "as needed" BI streams to support specific business requirements, said John Ulery, CleverPath product manager.
"Componentizing the various technologies so they can be streamed together is where you are going in this direction of business intelligence on demand as needed," Ulery said.
The CleverPath architecture is designed to deliver using visualization data retrieved from various sources to answer a query, drilling down through various transactional systems to deliver results via the portal or a wireless device.
Specialty paper manufacturer FiberMark in Brattleboro, Vt., has been running the QlikView software and offering the Web-based version to its remote users to analyze data from its enterprise resource planning system. Company sales representatives can now complete sales forecasts in two hours, whereas they required two days a month, using the old system.
"[If] you're looking at a product and want to know what salespeople are selling … I can tell you by state, by country, by month, by quarter, by year, or by product … and it's instantly available," said Joel Taylor, IS director at FiberMark.
For many companies, the overhead of building and maintaining internal data warehouses outweighs its benefits. For sophisticated analytics regarding customer behavior, companies such as Dow Jones, Starbucks, and Nordstrom have turned to Bellevue, Wash.-based DigiMine Inc., which provides outsourced data warehousing. DigiMine collects data from customer data centers, then transports it to its own data center, where it slices and dices it to provide sophisticated reports detailing customer behavior and predictions of future behavior.
The Washington State Department of Transportation in Olympia, Wash., is using Digimine's analytics to prove that the technology is worth continued taxpayer investment because it is heavily used for traffic information.
Department officials tapped DigiMine in part because of its ability to span nine servers from multiple vendors, said Laura Merritt, the department's interactive communications manager. The $7,000 per month price tag for the service was also attractive; Merritt's team calculated that a traditional BI platform and the people to maintain it would cost the state $91,000 per month.
By: Heather Harreld
Source: Info World / PDF