When it comes to personalization, marketers are in a tough spot. Why? Because the most effective offers delivered on the Web or via email are the ones that are the most relevant (read, personalized – using first name greetings and references to past behavior) yet the need to respect consumer privacy is an overriding concern. It's no coincidence that we're seeing more corporate executives with titles like "privacy officers" being added to the payrolls.
Still, prospects are willing to give up personal information and cite preferences if they think it makes using the Web – or their virtual shopping trip – a better experience. Close to 75 percent find it "helpful and convenient" when a Web site remembers basic information about them, according to a recent study conducted by the Personalization Consortium. About half said they would give out personal information if it meant better service. The same survey notes, though, that consumers are aware of privacy issues online and that they want to clearly understand the privacy policies of the Web site they visit.
Regardless, personalized messages are here to stay. The challenge to e-marketers is to ensure that these messages or product offerings are delivered in the most sensitive, helpful way. It's also important to recoup the investment on this expensive (personalization solutions can cost well over $1-million) technology and to use it to grow business.
The personalization software segment has come a long way since the introduction of Amazon.com's proprietary system that introduced the world to line like, "Those who've ordered this book have also like these CDs." Now all marketers – sing the right solution – can do this type of collaborative filtering.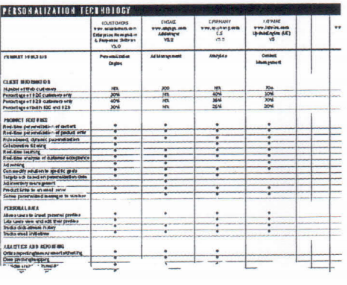 There are numerous work-horse systems available. Some specialize in serving targeted ads on the home page. Others deliver editorial content that is based on what consumers have said they want to read. Some systems are "personalization engines" that offer information and products in real-time based on how the customer has behaved in the past, or on new similar suctomers have behaved.
And there are plenty of choices for analyzing the effort. Many of the personalization software packages can produce a variety of spreadsheets and charts that monitor the effort either daily, hourly or in real-time.
On the following pages are summaries of numerous software programs designed to help e-marketers easily sort through the features, applications and prices of top personalization vendors.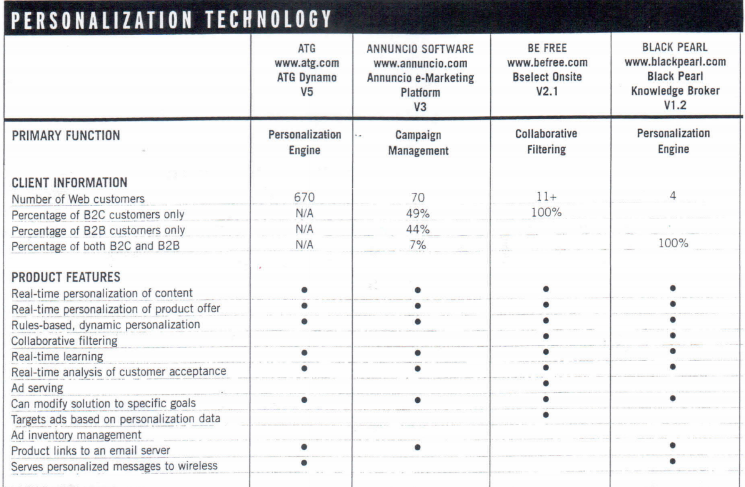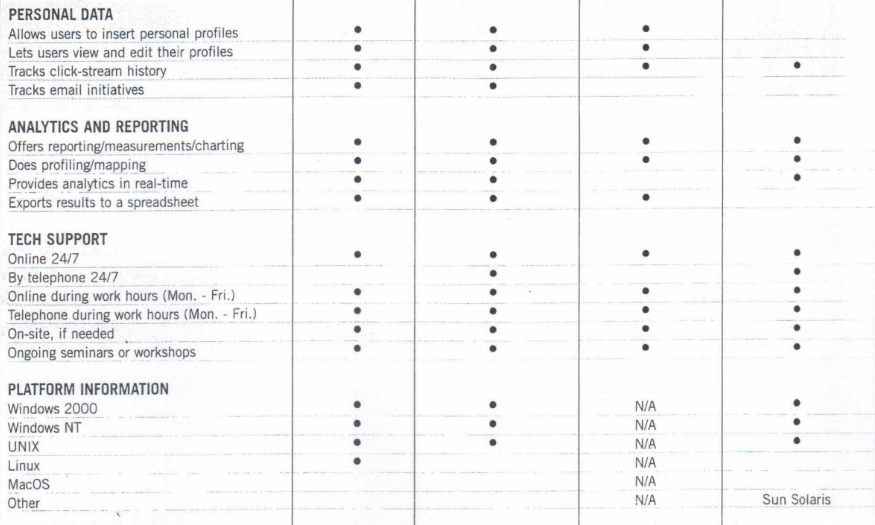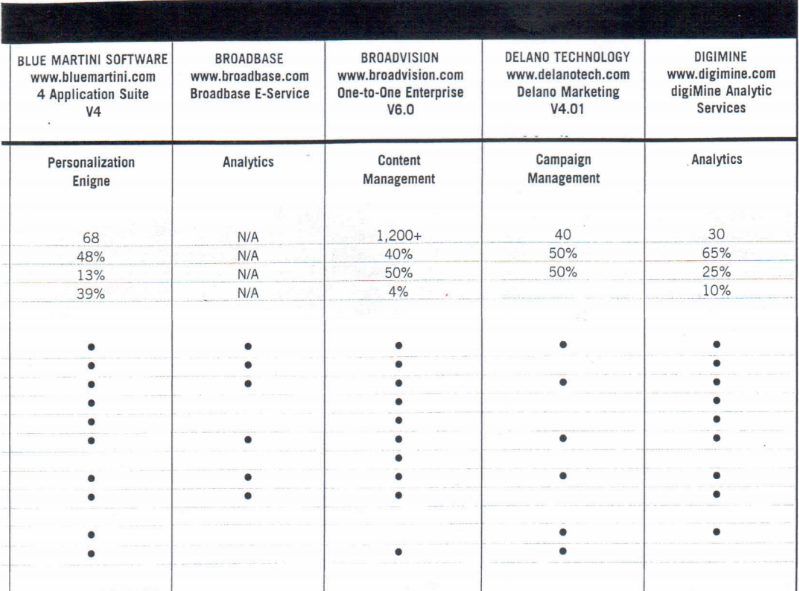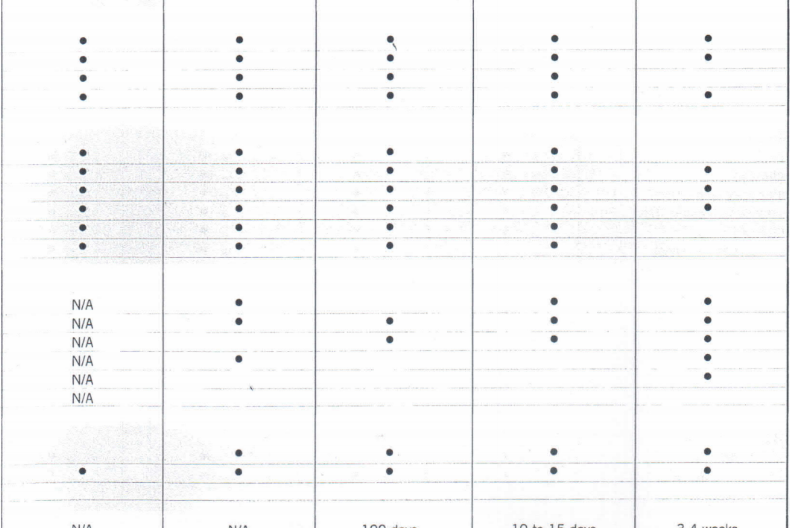 Source: e-marketing magazine