Feature
Distributed ledger startup R3CEV announced the addition of three new banking partners to its blockchain project last week, raising the total number of banks involved to 25.
The list of partners includes banking giants such as Goldman Sachs and Santander, both of which have already dipped their toe in the world of crypto through investments in Circle Internet Financial and Ripple, respectively.
ADVERTISEMENT
For some of the other banks, this partnership with R3 marks their debut in the increasingly trendy distributed ledger space, which is broadly seeking to apply the underlying technology of bitcoin to use cases for enterprise financial institutions who have expressed reservations about working on the bitcoin network.
Though critics are quick to assert the potential long­term benefits of a global distributed ledger, R3's banking partners are currently working with the startup on alternatives.
Here are the 25 firms that have so far signed on:
1. Bank of America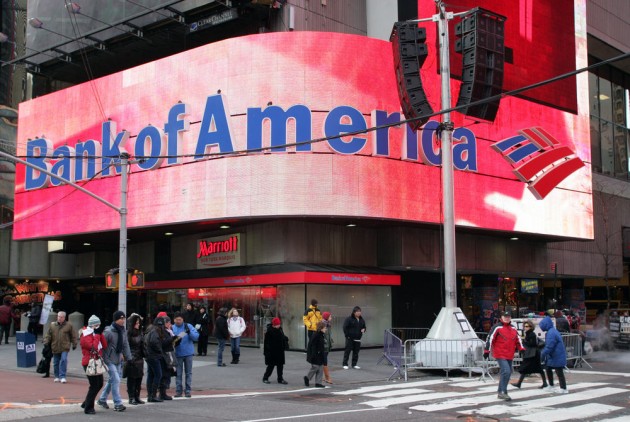 Founded in: 1904 as Bank of Italy, and 1998 as current
Company type: Public
Headquartered: Charlotte, North Carolina
Net Income: Year­-to-­date net income of $13.2bn
Listed by Forbes as the third largest company in the world in 2010, Bank of America is a multinational banking and financial services corporation.
The company – which employs approximately 200,000 people worldwide – is part of the "Big Four Banks" in the US alongside JPMorgan Chase, Citi and Wells Fargo
Last month, the US Patent & Trademark Office (USPTO) published a patent filed by Bank of America which sets out to protect a system for wire transfers using the underlying blockchain of a given cryptocurrency as the payment rails.
In December 2013, Bank of America became one of the first banks in the US to discuss bitcoin, issuing a client note which said that the digital currency had "clear potential for growth".
2. Bank of New York Mellon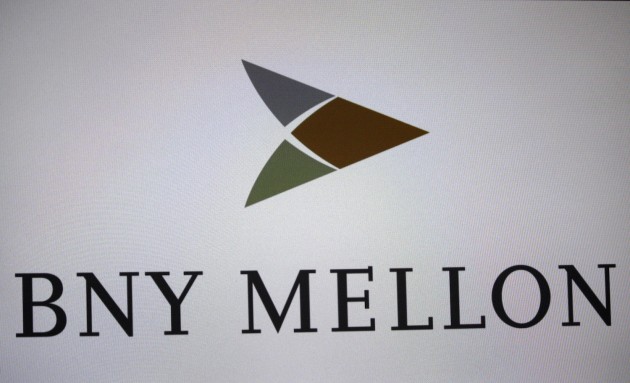 Founded in: 2007 as a result of the merger of The Bank of New York and Mellon Financial Corporation
Company type: Public
Headquartered: New York
Net Income: $2651bn for 2014
BNY Mellon is a global investments company employing more than 10,000 people and delivering investment management services in 35 countries and over 100 markets.
As of 31st December 2014, BNY Mellon had $28.5tn in assets under custody or administration, and $1.7 tn in assets under management.
In April this year, The Wall Street Journal reported that the bank's developers had been experimenting with bitcoin's open­source code for use as part of the bank's newly created corporate recognition program. The so­called "BK Coins" would be awarded to staff for contributions to the bank's software development.
Last month, the American multinational banking corporation published a report that said blockchain technology could potentially transform payments.
3. Mitsubishi UFJ Financial Group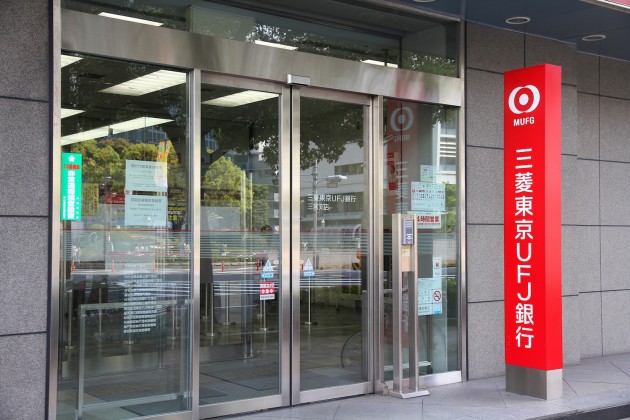 Founded in: 2005
Company type: Public
Headquartered: Tokyo, Japan
Net Income: JPY 1.07 tn ($8.7bn) as of November 2015
The company's VC arm Mitsubishi UFJ Capital Co invested in bitFlyer's recent $4m funding round competed through third-party allotment, which consists of issuing new shares to a limited number of investors.
4. Citi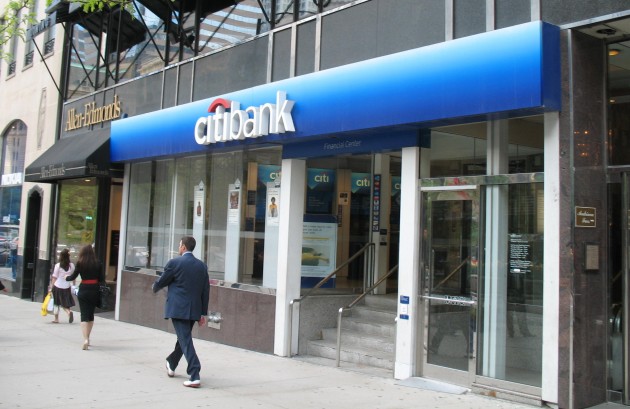 Founded in: 1812 as the City Bank of New York
Company type: Public
Headquartered: New York, USA
Net Income: $7.3bn in 2014
Citi bank is the consumer division of financial services multinational Citigroup.
Bailed out by US government  in 2008, the bank was also awarded Global Bank of the Year at London-based financial magazine The Banker's annual awards.
Previously this year, the bank told the UK government it should consider creating its own digital currency, in its response to the Treasury's call for information on digital currency.
Speaking at Consensus, held in New York in September, Debra Brackeen, the global head at Citi's Innovation Center said the bank was looking at blockchain's use cases in clearing, settlement and trade finance.
5. Commerzbank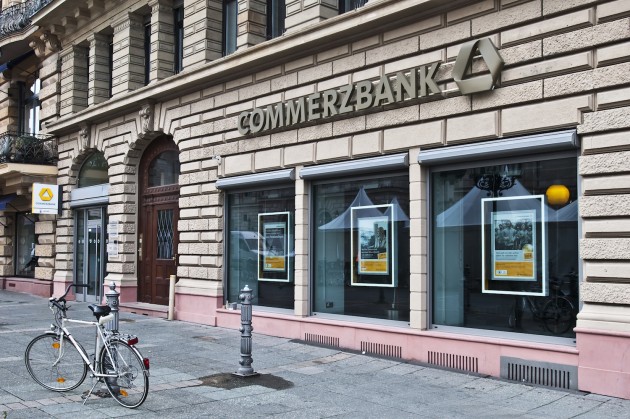 Founded in: 1870
Company type: Public
Headquartered: Frankfurt, Germany
Net Income: €264m in 2014 ($284m)
One of Germany's largest banks, with a presence in more 50 countries, Commerzbank employs a total of 51,782 employees as of June 2014.
6. Deutsche Bank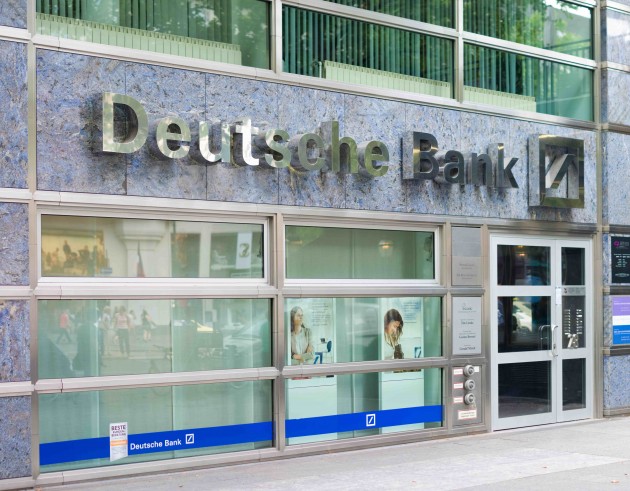 Founded in: 1870
Company type: Public
Headquartered: Frankfurt, Germany
Net Income: $1.8bn (€1.7bn) in 2014 
The German global banking and financial services company employs over 10,000 people and is active in 70 countries where it specializes in investment banking, asset management and transaction banking.
A recent letter from the German megabank suggested that it was exploring the use of the blockchain for a series of potential applications.
Following this, the bank outlined the disruptive potential of blockchain technology in an online post.
7. HSBC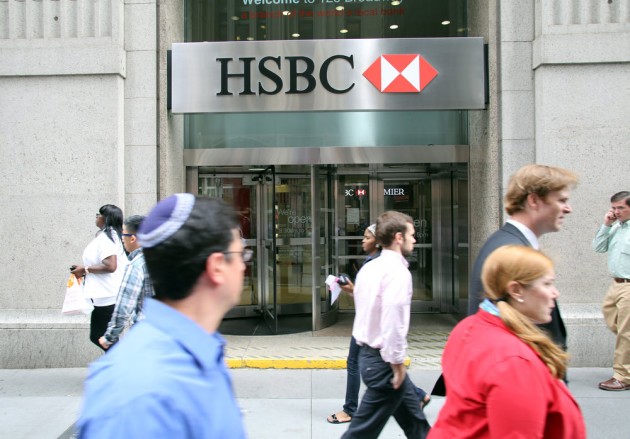 Founded in: 1865
Company type: Public
Headquartered: London, UK
Net Income: $13.6bn in 2014
HSBC claims to be one of the world's largest banking and financial services organisations, serving approximately 48 million customers through its global businesses.
Present in 72 countries across Europe, Asia, the Middle East, North Africa, North America and Latin America, the bank has over 6,000 offices worldwide. It is listed on the London, Hong Kong, New York, Paris and Bermuda stock exchanges.
8. Morgan Stanley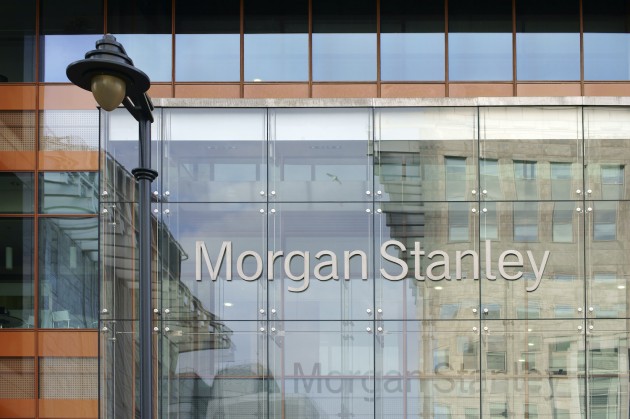 Founded in: 1935
Company type: Public
Headquartered: New York
Net Income: $3.48bn in 2014
The American multinational financial services corporation has offices in 43 countries and employs over 55,000 people.
Morgan Stanley operates in three business segments: institutional securities, global wealth management group and asset management.
9. National Australia Bank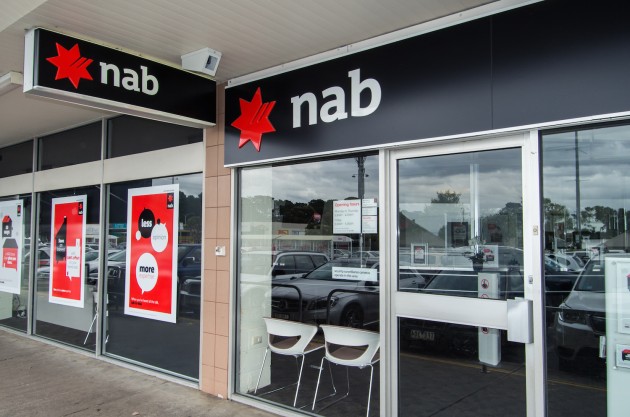 Founded in: 1893
Company type: Public
Headquartered: Victoria, Australia
Net Income: AUS $1,586m year-to-date as of September 2015
The National Bank of Australia is one of the country's four largest financial institutions by both market capitalization and clients.
Employing over 10,000 people, the organisation operates in Ausralia, New Zealand, Asia, and the UK and the US.
In April 2014, the bank distanced itself from bitcoin, informing bitcoin-related customers that it would be closing their accounts within a month. The news proved significant at the time because the bank had to date, been viewed as one of the country's most bitcoin-friendly banks.
10. Royal Bank of Canada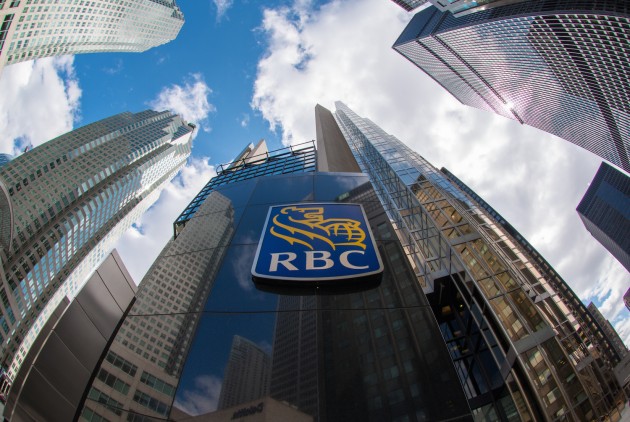 Founded in: 1864
Company type: Public
Headquartered: Toronto, Canada
Net Income: CAD $8,9bn in 2014
The Royal Bank of Canada is one of the country's largest banks, serving more than 16 million clients throughout offices in 40 countries.
In May 2013, the Royal Bank of Canada told Canadian bitcoin exchange Virtex that it would shut down its accounts. According to Virtex's founder, Joseph David, the bank did not specify the reasons for its decision although he said it may be related to Virtex not having the necessary documentation to operate.
11. SEB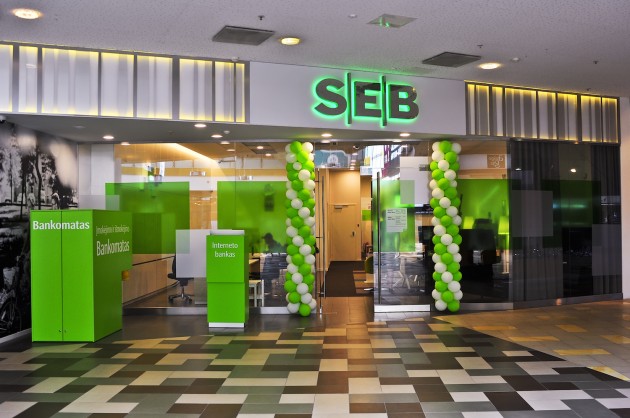 Founded in: 1972
Company type: Public
Headquartered: Stockholm, Sweden
Net Income: SEK 2.9bn ($341m)
Skandinaviska Enskilda Banken AB, also known as SEB, is a Swedish financial group.
In an interview with CoinDesk in September, Rasmus Järborg, head of strategy at SEB, said the bank's new partnership with R3CEV was part of its ongoing research into blockchain technology, which intensified following bitcoin's price spike in late 2013.
He added:
"As a leading corporate and institutional bank, the business­facing applications are immediately of more interest to us. However, we are a universal bank in Sweden and the Baltic countries and as it is quite early to predict which part of our business will be impacted first. We are looking at both [consumer and business applications] at the moment."
12. Societe Generale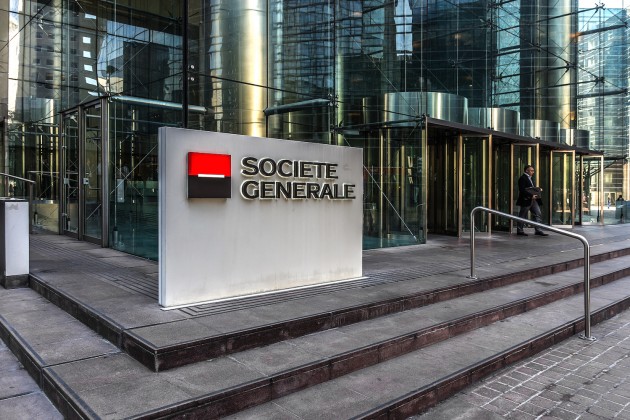 Founded in:1864
Company type: Public
Headquartered: Paris, France
Net Income: €2.7bn in 2014 ($2.98bn)
Societe Generale is one of France's biggest banks employing over 148,000 people across 76 countries.
Earlier this year, the bank posted a job listing for a bitcoin­focused developer.
According to the advertisement, the role would entail research and development involving both cryptocurrencies and blockchain technology.
13. Toronto-Dominion Bank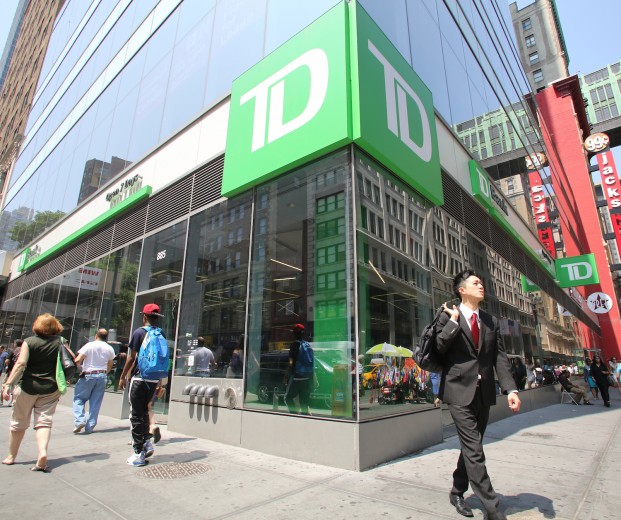 Founded in: 1955
Company type: Public
Headquartered: Toronto, Canada
Net Income: CAD $7.78bn ($5.94bn) in 2014
The Toronto-Dominion Bank and its subsidiaries are collectively known as TD Bank Group (TD).
TD claims to be the sixth largest bank in North America in terms of branches and serves around 22 million customers across the world.
14. Barclays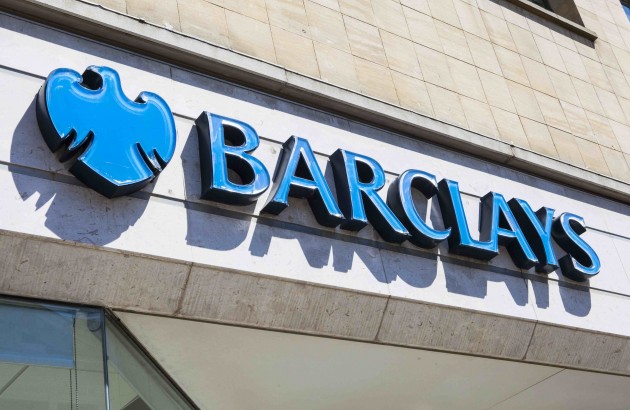 Founded in: 1690
Company type: Public
Headquartered: London, UK
Net Income: N/A
The British multinational banking and financial services company has 48 million customers across the globe.
Earlier this year, the bank's chief data officer, Usama Fayyad, said he believed bitcoin was interesting during SWIFT Business Forum London, adding:
"Underneath [bitcoin] lies the technology of the blockchain and I think that will be transformative."
In October, the UK banking giant signed contracts with graduates of its New York­based FinTech accelerator, two of which are expected to partner with the company on blockchain­related applications.
15. BBVA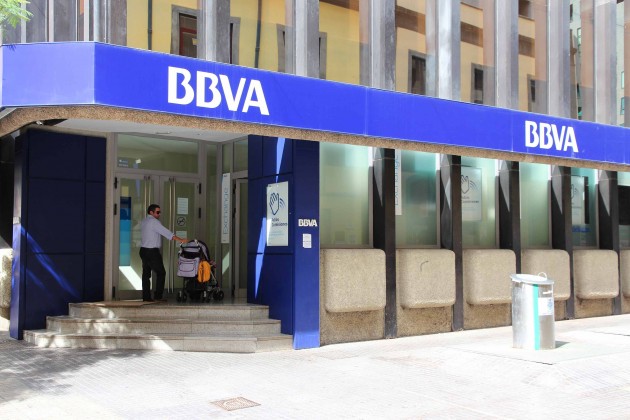 Founded in: 1999
Company type: Public
Headquartered: Madrid, Spain
Net Income: €3,08bn ($3.4bn) in 2014
The multinational Spanish banking group was created from a merger of Banco Bilbao Vizcaya and Argentaria in 1999 and is now one of Spain's biggest banks.
The bank's private equity subsidiary BBVA Ventures participated in Coinbase's $75m funding round at the beginning of this year.
Speaking at the time, BBVA Ventures executive director Jay Reinemann, said his company's investment should not indicate that BBVA is willing to open itself up to bitcoin companies just yet.
A report published in August said that blockchain technology would first be useful in the payments space, where it would eradicate the need for intermediaries and decrease costs for banks.
16. Commonwealth Bank of Australia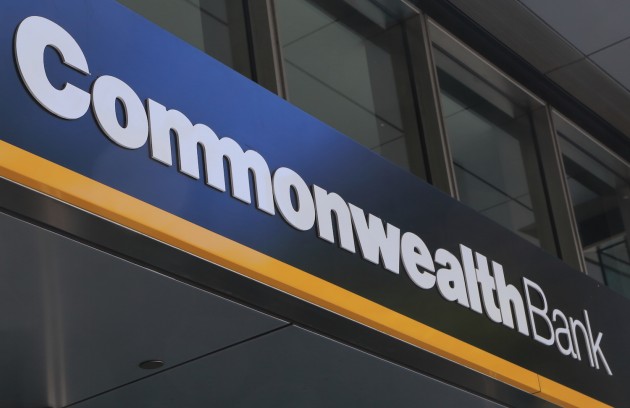 Founded in: 1911
Company type: Public
Headquartered: Sydney, Australia
Net Income: N/A
The Commonwealth Bank of Australia (CBA) announced in May that it would use Ripple technology to facilitate payments between its subsidiaries.
CBA's Cheif Information Officer David Whiteing was quoted in the press as saying that the bank had "done a whole bunch of experiments" with bitcoin and other cryptocurrency technologies.
"Bitcoin is a protocol which is now being replicated by non-asset based vendors like Ripple and others. We absolutely see that's where it's going to go. The bank has a role to play in that," he added.
17. Credit Suisse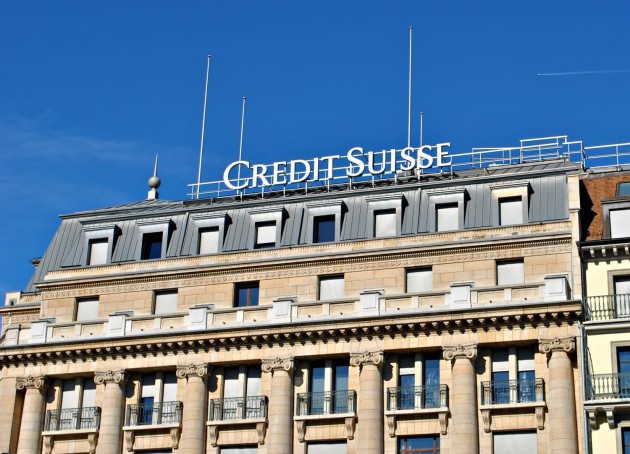 Founded in: 1856
Company type: Public
Headquartered: Zurich, Switzerland
Net Income: $929m (CHF $921m) attributable to shareholders in the fourth quarter of 2014
The global financial services company is active in 50 countries and employs over 46,000 people.
Its first public statement on the technology was issued in March, when a researcher from the bank published a largely positive article about bitcoin.
It began:
"In just five years, the new bitcoin currency has grown from a small niche project by some computer geeks into a global phenomenon – despite some dubious transactions. And devotees of the bitcoin system are already predicting the next upheaval in payment transactions. But first things first: What are bitcoins anyway? And why are they so groundbreaking?"
18. Goldman Sachs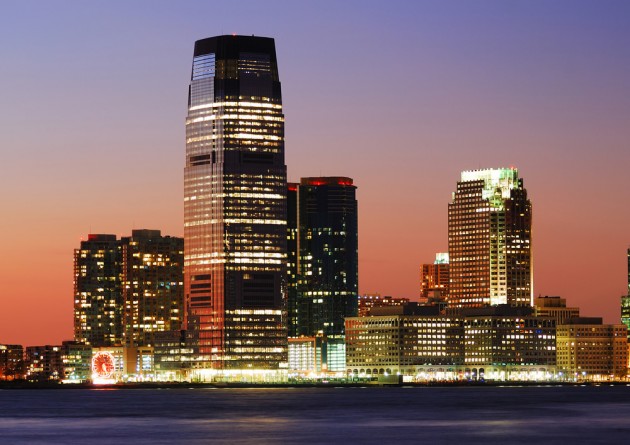 Founded in: 1869
Company type: Public
Headquartered: New York, USA
Net income: $8.1bn
Earlier this year, Goldman Sachs published a report which stated that bitcoin and other cryptocurrencies were part of a technology "megatrend" which could change the fundamental mechanics of transactions.
A month later, Goldman Sach's involvement in Circle Internet Financial $50m funding round made headlines across the globe.
19. JP Morgan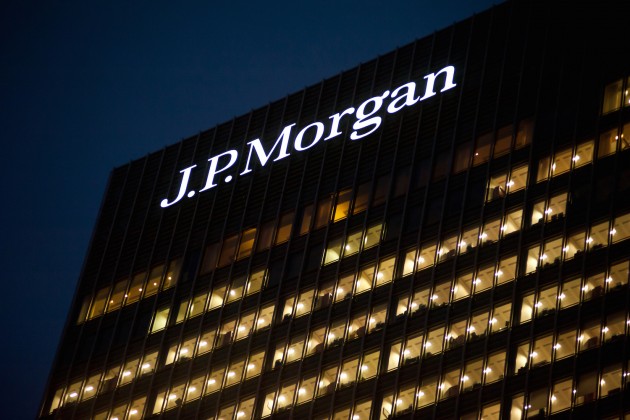 Founded in: 1799
Company type: Public
Headquartered: New York, USA
Net income: $21.8bn in 2014
JPMorgan Chase's chairman Jamie Dimon has been one of the more outspoken critics of bitcoin and digital currency, while acknowledging that his bank could learn from disruptive payment systems such as bitcoin earlier this year.
Dimon issued new remarks about bitcoin and blockchain technology during the Barclays Global Financial Services Conference in New York in September.
During his question­and­answer session, Dimon noted that JPMorgan was optimistic about the potential use cases for distributed ledger technology, but has continued to suggest that global governments will not allow the use of cryptographic tokens as digital currency for much longer.
20. Royal Bank of Scotland
Founded in: 1727
Company type: Public
Headquartered: Edinburgh, Scotland
Net Income: N/A
The Royal Bank of Scotland (RSB) is a subsidiary of The Royal Bank of Scotland Group plc, which together with NatWest and Ulster Bank, provides banking facilities across the UK and Ireland.
RBS is expected to demo its blockchain-based proof-of-concept – which uses Ripple's technology – as part of a £3.5bn technological revamp.
More recently, the bank made headlines after its technology chief officer said it had experimented with its own in-house cryptocurrency.
21. State Street Corporation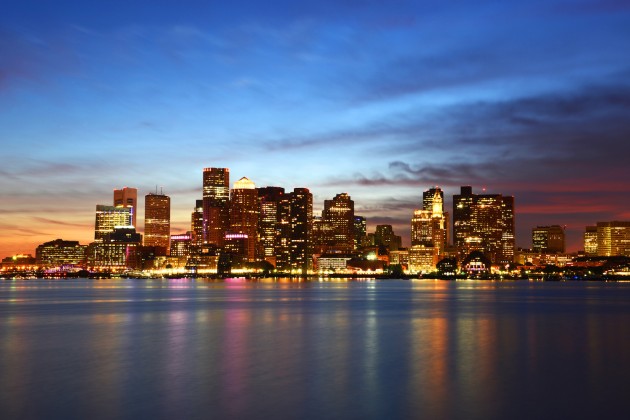 Founded in: 1792
Company type: Public
Headquartered: Massachusetts
Net income: $543m for the quarter ending 30th September 2015
The corporation – which employs over 10,000 people –is one of the oldest financial institutions in the US.
According to a report by The Wall Street Journal, State Street is currently experimenting with the technology for use in institutional banking as well as the processing and monitoring of loans, mortgages and other financial products.
At the time, company representatives said they were curious about whether the bitcoin blockchain was the right technology for asset transfer use cases.
State Street senior managing director Hu Liang told the media outlet:
"That's what we're trying to understand. From a business point of view, we're trying to understand identity. Between partners in a transaction, you want to see each other's trades but you don't want others to see them. And you want regulators to have oversight. So, how do we do that?"
22. UBS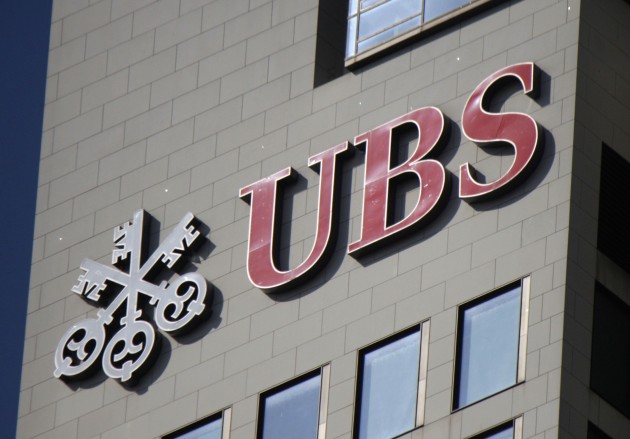 Founded in: 1998
Company type: Public
Headquartered: Zürich and Basel
Net Income: $3.4bn as of December 2014 
The Swiss investment bank made headlines earlier this year after it announced it was set to open a blockchain research lab in London's Canary Wharf.
In interview with CoinDesk, Alex Batlin, the former engineer who now heads the research lab, said:
"In principle it's [blockchain technology] probably one of the biggest confluences of technology and business right now."
23. Mizuho Bank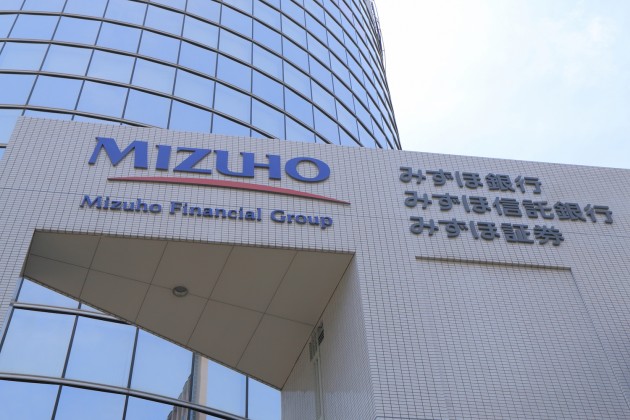 Founded in: 2002
Company type: Public
Headquartered: Tokyo, Japan
Net income: JPY 158.0bn ($1,29bn) in first quarter of 2015
Mizuho Bank, Ltd was created as the result of a merger between Mizuho Corporate Bank and Mizuho Bank in July 2013.
The bank has offices in over 30 countries and according to its LinkedIn page is one of the largest financial services companies in the world, with total assets amounting to over $1.6 tn as of March this year.
Of the banks involved, Mizuho has perhaps the longest track record of engaging with the bitcoin and blockchain industry, having served as a banking partner for now-defunct bitcoin exchange Mt Gox.
Mizuho is currentl embroiled in ongoing lawsuits related to its partnership with the company.
24. Nordea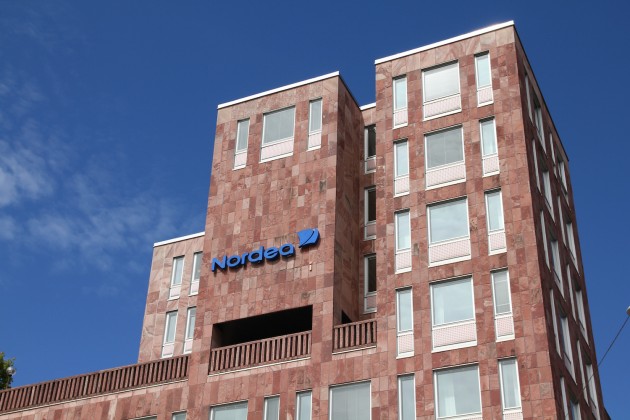 Founded in: 2000
Company type: Public
Headquartered: Stockholm, Sweden
Net Income: €3.371bn ($3.6bn) in 2014.
According to its LinkedIn page, Nordea – which employs over 10,000 people – is the largest financial services group in Northern Europe.
25. UniCredit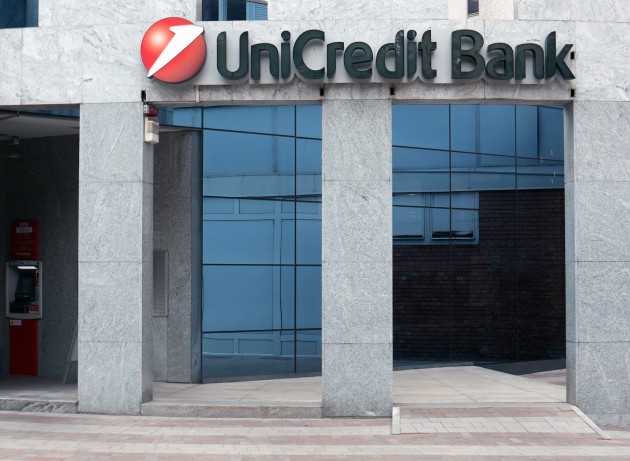 Founded in: 1998
Company type: Public
Headquartered: Milan, Italy
Net Income: €170m ($184m) for the fourth-quarter of 2014
UniCredit is a leading commercial bank in Europe with an international network spanning 17 European countries and 50 markets. The bank has approximately 9,000 branches and employs almost 150,000 people.
Author: Yessi Bello Perez