In its relative short history, bitcoin – and its underlying technology the blockchain – have captivated thinkers around the world, but not everyone was quick to see the potential.
Due in part to its initial billing as a threat to the traditional financial ecosystem, these institutions have perhaps understandably responded with sharp critiques and deep skepticism for the technology.
While major institutions found that bitcoin was perhaps problematic as a currency, they seem to increasingly believe that the blockchain, the protocol that manages and facilitates the exchange of bitcoin, offers benefits over their closed database systems.
With this in mind, big financial players have begun to come forward by discussing experiments with the bitcoin blockchain and other decentralized ledgers.
Though it remains to be seen how these experiments evolve, it's clear that some of the world's most famous banks are moving to leverage the technology.
Here are eight of the biggest institutions to go public with their interest so far:
1. BNP Paribas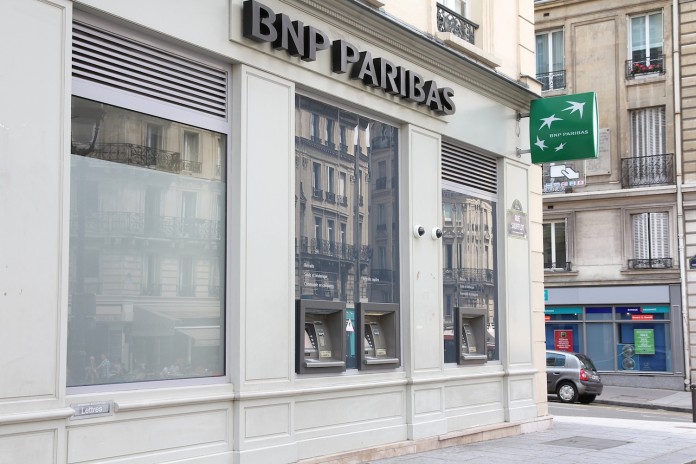 French bank BNP Paribas is reportedly looking into the possibility of adding bitcoin to one of its currency funds, according to International Business Times.
The bank's possible involvement in the crypto space follows on from the publication of an article by one of its analysts, Johann Palychata. Writing for Quintessence, the bank's magazine, Palychata noted that the blockchain could either create "total disruption" or improve world trading.
CoinDesk reached out to the bank for comment but no reply had been received at the time of press.
2. Société Générale (SocGen)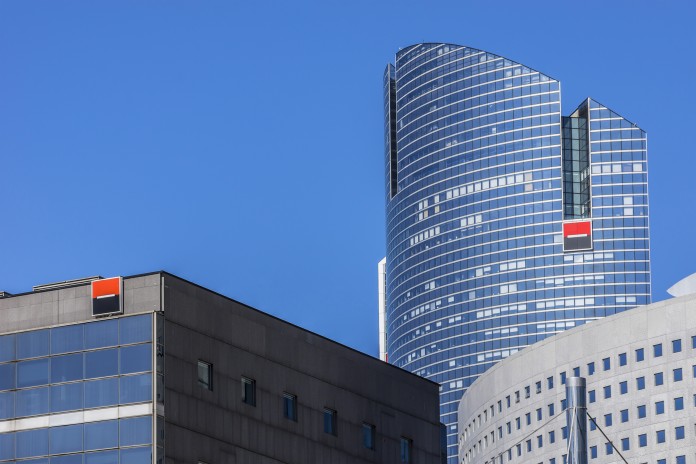 Another one of France's banks – the third largest in terms of assets – is looking to hire a bitcoin­focused developer.
Société Générale (SocGen) posted a job listing on 2nd July for an "IT developer on bitcoin, blockchains and  ryptocurrencies".
According to the advertisement, the role would entail research and development involving both cryptocurrencies and blockchain.
Although the advert failed to detail specifics and the bank did not immediately reply to a comment request from CoinDesk, it is believed to be looking to develop in­house software.
3. Citi Bank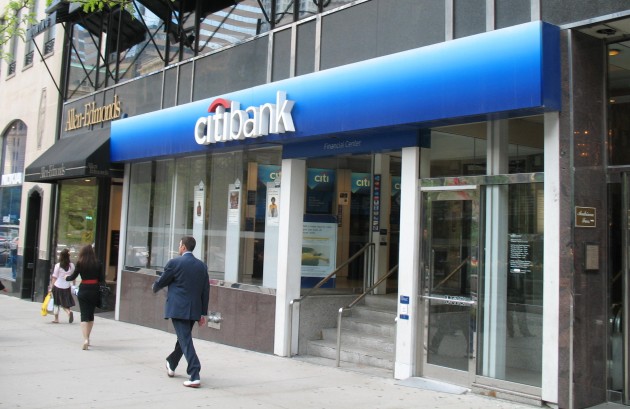 CoinDesk first learned that Citi had told the UK government to consider creating its own digital currency through a Freedom of Information Request (FOI).
Ken Moore, head of Citi Innovation Labs, later told International Business Times that the bank – the world's eight largest – had been exploring distributed ledger technology for the last few years.
Moore also revealed that the bank had built three blockchains and was testing its own cryptocurrency – Citicoin – across them.
A sponsor of Consensus, CoinDesk's first conference, Citi will be revealing additional information about its plans with regards to blockchain tech and digital currencies at the event in New York in September.
4. UBS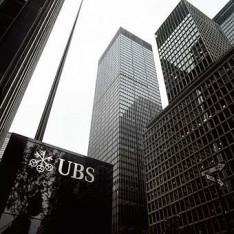 Swiss investment bank UBS announced it was opening a blockchain technology research lab in one of London's major financial districts earlier this year.
At the time, UBS said the work carried out at the innovation lab would seek to lessen the gap between banking and FinTech so as to determine how traditional banking could grow through innovation.
Oliver Bussmann, group CIO at UBS, said in a statement:
"Our innovation Lab at Level39 will provide a unique platform to explore emerging technologies such as blockchain and crypto­currencies, and to understand the potential impact for the industry."
The news followed the publication of of UBS' extensive report in March 2014, which outlined the widespread benefits the adoption of bitcoin's technology could achieve.
5. Barclays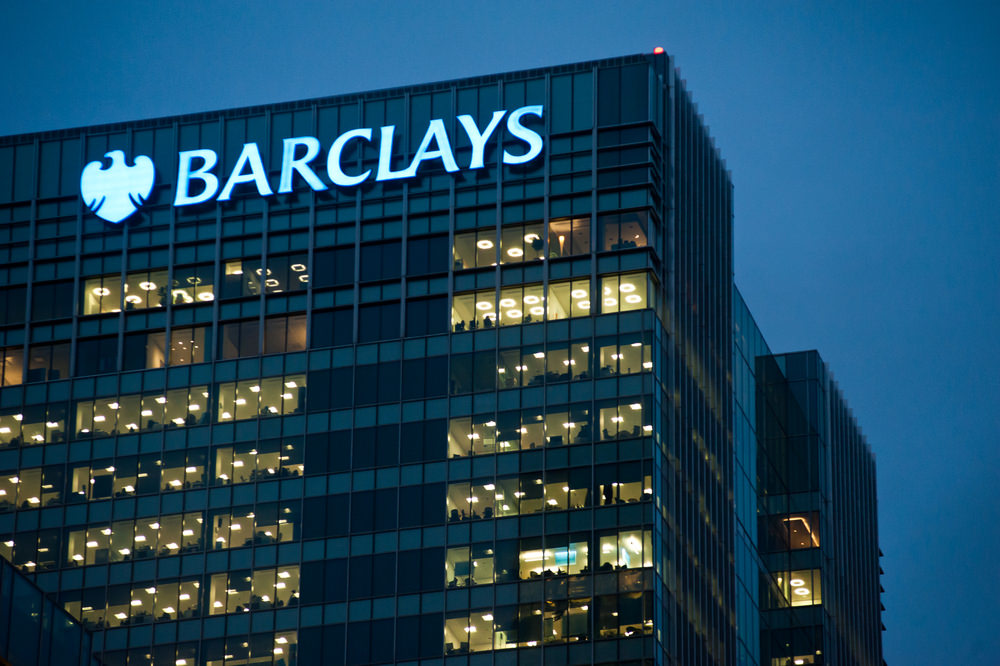 Just last month, Barclays, the British multinational bank revealed plans to trial bitcoin technology.
As previously reported by CoinDesk, the bank signed off on a proof­of­concept following an agreement with Safello, a Sweden­based bitcoin exchange.
The aim of the exercise, the bank said, was to investigate how blockchain tech could strengthen the financial services sector.
Barclays has also supported crypto companies in the past. In March this year, the bank accepted three startups working on blockchain­related projects on to its Accelerator.
A month later, Usama Fayyad, chief data officer at Barclays publicly praised blockchain tech, noting its "transformative" potential at SWIFT Business Forum in London.
He stated:
"Underneath [bitcoin] lies the technology of the blockchain and I think that will be transformative."
6. Goldman Sachs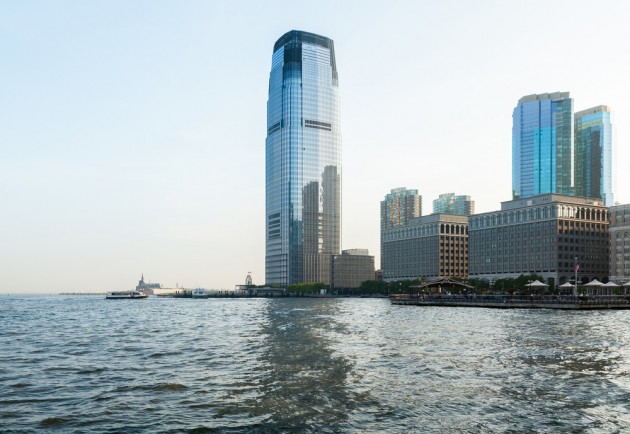 Goldman Sachs published a report on digital currencies last year which highlighted the potential of blockchain technology.
Although this report initially dismissed the idea of bitcoin as a currency and labelled it a commodity, a report produced by equity research analysts the following year noted that bitcoin and other cryptocurrencies were part of a "megatrend" which could transform the way in which transactions were carried out.
More recently, the American multinational investment banking firm, participated in Circle Inc's $50m investment round – its involvement in the funding sent the media into a reporting frenzy.
7. Banco Santander
The Spanish banking giant has been experimenting with blockchain technology.
Although its head of research and development is due to reveal more details about its application of the technology at Consensus, we already have some insight into the bank's opinion on blockchain technology.
A report produced by Santander InnoVentures – the bank's venture capital fund – Oliver Wyman and Anthemis Group said blockchain technologies could decrease infrastructure costs $15­20bn a year by 2022.
In interview with CoinDesk, Mariano Belinky, managing director at Santander InnoVentures, said:
"We shouldn't be focused on the adoption of a digital currency. The underlying technology is a powerful one and I think that we will see adoption of that technology much sooner."
8. Standard Chartered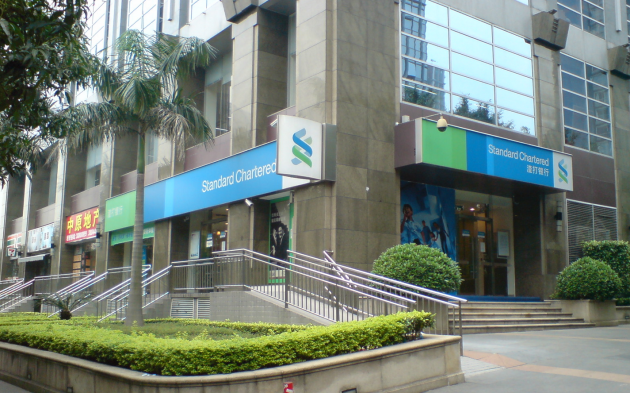 Anju Patwardhan, chief innovation officer at Standard Chartered, recently took to LinkedIn to share her opinion on the bitcoin blockchain, noting how it could help reduce credit card, money transfers and remittance costs.
Like others before her, Patwardhan said bitcoin was a distraction from the distributed ledger's benefits and it will never become a viable alternative to fiat currencies.
Skyline image via Shutterstock
Author: Yessi Bello Perez