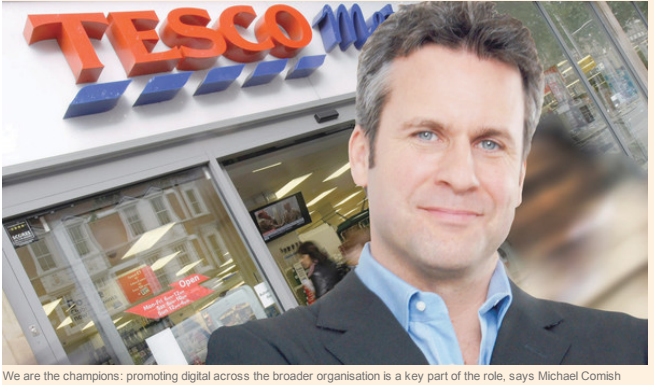 The speed with which large numbers of organisations are appointing chief digital or chief data officers will not only define the shape of businesses, but also the next generation of men and women who will lead them.
By the fourth quarter of last year, just 7 per cent of organisations with an annual turnover of $250m or more in most major territories had appointed chief digital or chief data officers, according to Gartner, the IT sector analysts. By early next year, that proportion is expected to have more than trebled to one in every four having done so.
The pressure is high. Not only do organisations need these individuals to drive growth and strategy, chief digital officers, in particular, are critical to succession planning.
With top "digerati" talent increasingly migrating into big corporations, some of today's technology chiefs will become tomorrow's chief executives, ending the two­decade dominance of finance as the preferred route to the top, says Dave Aron, a leadership specialist at Gartner.
Not many organisations will have both chief digital and chief data officers; most will have one or the other, usually the former, he says.
Chief data officers are responsible for governance and use of an organisation's data as an 'Digerati' to step into CEOs' shoes asset. Although narrower than that of the digital supremos', the role has become mission-critical for banks and other significant holders of "big data".
The vast amounts of consumer and other information generated by online activity that are now being stored relatively inexpensively are becoming crucial to many traditional business's competitive strength.
Witness the appointment of industry heavyweight Usama Fayyad to Barclays Bank this year. Back in 2004, the academic and former Nasa scientist became Yahoo's chief data officer, the first significant organisation to make such an appointment.
Chief digital officers, meanwhile, oversee both the digitisation of existing businesses and new digital technologies. To varying degrees, they span technology automation, collaboration tools and customer relationship management systems through ecommerce, social media, mobile platforms, user experience, and product development.
While data leaders often have backgrounds in technology, many digital chiefs come from marketing, says Mike Beresford, managing director of Randstad Technologies, the specialist recruiter.
Both data and digital leaders have frequently spent time at technology pioneers such as Yahoo, Google, eBay or Amazon. Many are also now migrating from sectors first disrupted by new technology, notably media and retail. Some CDOs, including Barclays' Mr Fayyad and Tesco's Michael Comish, are high-profile internet entrepreneurs in their own right.
Their backgrounds mean they are often uniquely placed within an organisation to develop strategy and map out the future – the present generation of leaders frequently lacks anywhere near the digital knowledge to do this alone.
The best are visionary leaders capable of championing digital across the broader organisation. Mr. Comish sees this as a key part of his role: he says he spoke to large Tesco gatherings about 15 times last year.
However, CDOs also need management and influencing skills because their presence can be inherently disruptive. Grant Duncan, who heads the UK technology practice at executive search firm Spencer Stuart, warns that creating a chief digital officer's job can and will cause tensions. "Who owns sales, who owns content, who owns the brand?" he says. "It is important to define the scope of the role."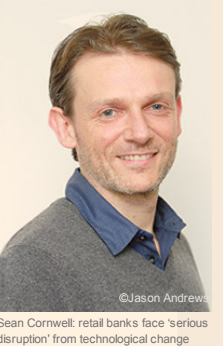 Still in its infancy, the chief digital officer role is fluid. Some are given substantial operational roles early on –Bertrand Bodson, who joined Home Retail Group last year from EMI, has been entrusted with the
Argos catalogue, the bedrock of the retailer's business. Others are what Gartner's Mr Aron calls "lone wolf advisers".
Frequently younger than other C­suite executives, CDOs bring new and typically very fast ways of working, and have valuable networks. Both Sean Cornwell of Travelex, the foreign exchange business, and Mr Bodson are in their late 30s, have, or plan to, recruit former colleagues, and are plugged in to London's thriving technology scene. So is Tesco's Mr Comish, 49, who has recruited about 150 staff in the past year to what he calls a "digital campus" of several offices in Farringdon.
"Spotting the right talent on the inside and on the outside is part of the job," says Mr Bodson.
The backgrounds or relative youth of some chief digital officers mean that not all are suited to working at board level. They can find it turgid, says Spencer Stuart's Mr Duncan.
Such is the scale of the transformation and need for new thinking, however, that Gartner's Mr Aron says it is better to "err on the side of a misfit than go for a safe option" – although he says it can be "hugely dangerous" giving new appointees significant operational roles.
For all its present importance, the chief digital officer will probably be gone tomorrow. (With data a discrete area, Gartner believes the chief data role is more likely to survive).
Like others, Travelex's Mr Cornwell expects to work himself out of a job. The chief digital role is a transitionary, catalytic one; within four to five years, digital ways of working will be ingrained in business, he says.
By then, chief executives will be "digital natives" themselves – not least because some of today's digital and data directors will have stepped into their bosses' shoes.
Talent shift: big brands, big challenges lure tech millionaires
Why are best­in­breed technology entrepreneurs – often serial innovators, some multimillionaires in their own right – increasingly prepared to tie themselves to big corporations?
"In the past 18 months, we've seen a lot of movement into traditional businesses," says Rhys Grossman, co­head of the digital practice at Russell Reynolds, the headhunter. He notes it marks a shift from the past when "the best talent used to be in digital pure plays".
Sean Cornwell, a former eHarmony and Google executive, negotiated a move to Travelex as chief digital officer in March, following the November sale to eBay of same­day delivery company Shutl, where he was chief operating officer.
"I love companies which have a premium brand. It gives you so much leverage and scope," says the Cambridge and Insead graduate.
"I've worked in lots of different verticals. The consumer financial services space is about to, or is starting to, get seriously disrupted by technology. It's already happened to a lot of verticals."
The shift is also being fuelled by a change in attitude of mainstream leaders, who are now prepared to heed their digital leaders' advice and back them with investment, says Tesco's Michael Comish.
"This is pretty new. We've moved from digital being an aspiration for chief executives to digital being mission­critical," says the Canadian­born entrepreneur who joined Tesco in 2011 after selling his Blinkbox online entertainment business to the retailer.
"The reality is that [in big corporations] you can build businesses at a scale that just isn't possible as an entrepreneur. You could argue that this is the biggest entrepreneurial venture that I've ever done."
Published by: Financial Times (www.ft.com)
Author: Virginia Marsh