NEW YORK, June 26, 2014 (ADOTAS) – eXelate, the leading independent data platform, today announced the addition of senior executives to its management team and Board of Directors who will lend their proven expertise to continue to expand the company's smart data and smart technology solutions for marketers. The company's deep bench of talent now includes Jonathan Doan, Senior Vice President and General Manager, Platform Software, who is spearheading sales and development efforts for the company's direct-to-marketer software and service offerings, and Usama Fayyad, a world-renowned expert for solving challenging data analysis problems, as a member of the company's Board of Directors.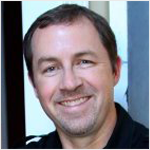 "From both my posts at Limelight and Omniture, I was able to see firsthand how smart technology fueled by smart data can make the difference between success and failure for marketers," said Doan (pictured). "It's clear that eXelate's solutions have brought the best of these worlds together and I am excited for the chance to bring this power to our marketer partners."
Doan, based in eXelate's New York headquarters and reporting into CEO Mark Zagorski, brings to the company a broad SaaS knowledge base and deep experience working with Fortune 500 marketers to solve digital marketing challenges. Previously, he was Group Vice President, Americas for Limelight Networks, where he was responsible for sales and account management. Prior to that, Doan was Vice President, Americas of Omniture Inc.'s Insight sales organization, where he successfully built the strategy, sales and sales engineering team with the senior leadership that brought the company's customer analytics solution to market and built it to a $30 million business.
"In the increasingly complex ad-tech world, eXelate has consistently been singled out as a leader that helps their partners drive smarter marketing outcomes through data," said Fayyad. "I look forward to leveraging my deep experience to help guide the company to continue to provide the best analytics and insights to the world's leading marketers."
Fayyad, currently Chief Data Officer and Managing Director at Barclays, is a London-based technology industry veteran and one of the world's foremost data analytics scientists. From 2004-2008, he was Yahoo's first Chief Data Officer following the acquisition of his second startup company by Yahoo. He was responsible for Yahoo's overall data strategy and systems for targeting, prioritizing data investments and managing Yahoo's data processing infrastructure and analysis as well as founding Yahoo Research Labs.
"We are driven to empower marketers to better manage and mobilize the massive amounts of data now available to them and we are thrilled that Jonathan and Usama are joining us in this mission," said Zagorski. "Jonathan's hands-on leadership experience in analytics software sales coupled with Usama's unmatched technical background and understanding of data's use to drive business success will be invaluable to eXelate as we help marketers make even more targeted experiences possible."
About eXelate
eXelate, the leading independent data platform, empowers marketers with better insights and massive reach to more effectively engage consumers. Through eXelate's maX DMP (data management platform),  reach to more effectively engage consumers. Through eXelate's maX DMP (data management platform), fueled by eXelate's eXchange, first-party data can be managed, modeled, mobilized, and measured across video, mobile, and display channels. eXelate's eXchange, the largest pool of directly measured consumer data, reaches two billion active consumers and devices worldwide and includes key purchasing touch points – online and offline – from Nielsen, MasterCard Advisors, IXI, and many more. As a member of the NAI, IAB, trustE, Council for Accountable Advertising, and Evidon's Open Data Partnership, eXelate adheres to privacy compliant advertising practices. For more information, please visit www.exelate.com or follow @eXelate.