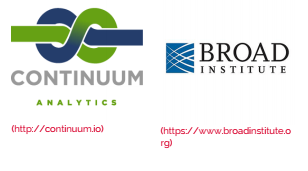 ABOUT THE CONFERENCE / Here's What You Need To Know
The #ODSc Conference brings together the most influential practitioners, innovators, and thought
leaders in the open source and data science fields in an effort to encourage the development and
use of open source in data science.
Open source data science is revolutionizing the way we analyze information. To tap into the latest
innovations and opportunities be sure to join us.
Attend over 21 workshops and 72 presentations by some of the best minds in data science
Be among the first to understand how you can leverage the promise of the #ODSc revolution
Discover latest applications and breakthroughs
Book signings by well-known presenters and authors such as Allen Downey, Wes McKinney, and
Josh Wills.
Connect with other innovators across industries and disciplines
KEYNOTE SPEAKERS / ODSC 2015 Boston Keynotes
The Open Data Science Conference is very pleased to announce Anthony Goldbloom, CEO of Kaggle and Josh Wills, Senior Director
of Data Science as our dual keynote speakers. Both Anthony and Josh epitomize the key goals of our conference including making
data science accessible and the open exchange of ideas.
Anthony Goldbloom, CEO of Kaggle
Forbes has twice named Anthony Goldbloom one of the 30
under 30 in technology, the MIT Technology Review has named
him as one of the 35 Innovators Under 35 and the University of
Melbourne has given Anthony an Alumni of Distinction Award.
Kaggle is a platform for predictive modeling and analytics
competitions on which companies and researchers post their
data and statisticians and data miners from all over the world
compete to produce the best models.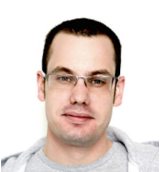 Josh Wills, Senior Director of Data Science at
Cloudera
Josh Wills is Cloudera's Senior Director of Data Science, working
with customers and engineers to develop Hadoop-based
solutions across a wide-range of industries. He is the founder
and VP of the Apache Crunch project for creating optimized
MapReduce pipelines in Java and lead developer of Cloudera
ML, a set of open-source libraries and command-line tools for
building machine learning models on Hadoop. Prior to joining
Cloudera, Josh worked at Google, where he worked on the ad
auction system and then led the development of the analytics
infrastructure used in Google+
ODSC NETWORKING RECEPTION / Connect with your fellow data scientists!
Connect with your fellow data scientists! #ODSC is pleased to announce a Saturday
evening networking reception sponsored by Basis Technology and Tamr from 5:30 pm
to 7:00pm. Light food and beverages served. Relax with a beer or wine as you rehash
the day's highlights!
CONFERENCE SCHEDULE / 72 Presentations, 21 Workshops
We have a fantastic lineup of 72 Presentations, 21 Workshops, and Keynotes. Please note that talk
schedule is subject to change. Click on the schedule image for a printable PDF. An interactive
schedule is below.
ODSC CONFERENCE APP / Get connnected
ODSC is a comprehensive event management mobile app. With ODSC app you will be able to:
See the events agenda.
Get information on which topics will be discussed.
Participate in polls and Q&A.
Create your own event profile if you wish.
Be notified by the ODSC of any updates, in real time.
Consult general event info (location, how to get there and more).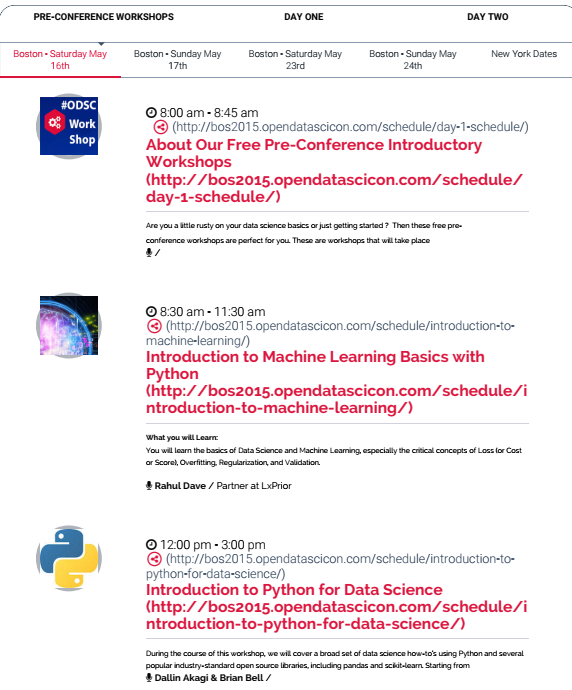 SPEAKERS / We expect to have over 70 speakers, with confirmed speakers listed below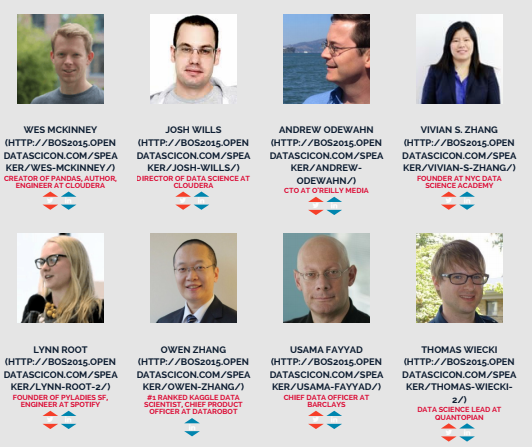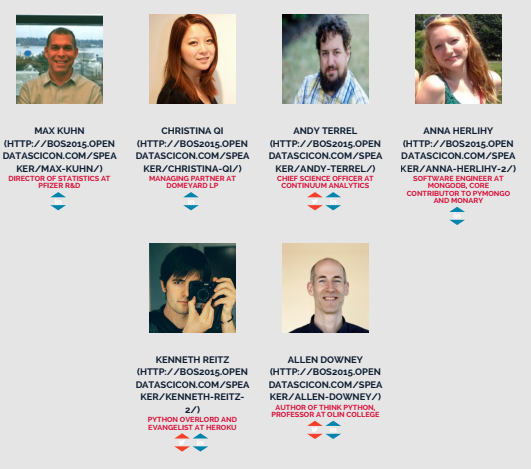 TICKETS / Grab them soon!
We offer special discounts for groups of 5 or more. Please contact grouptix@opendatascicon.com
If you are a member of the following groups below please click on the link for our discount codes. Please provide documentation at registration desk.
20% Non-profit (http://bit.ly/NP-ODSC)
20% Academic/Educational Institution employee (http://bit.ly/ACK-ODSC)
20% Government Employee (http://bit.ly/GOV-ODSC)
20% Veteran (http://bit.ly/VET-ODSC)
20% Startup employee (http://bit.ly/SUP-ODSC)
We have discounts available for many Meetups. Please check with your Meetup organzier or email us at
info@opendatascicon.com
DATA SCIENCE COMMUNITY SUPPORTERS / We Thank Our Community For Their Support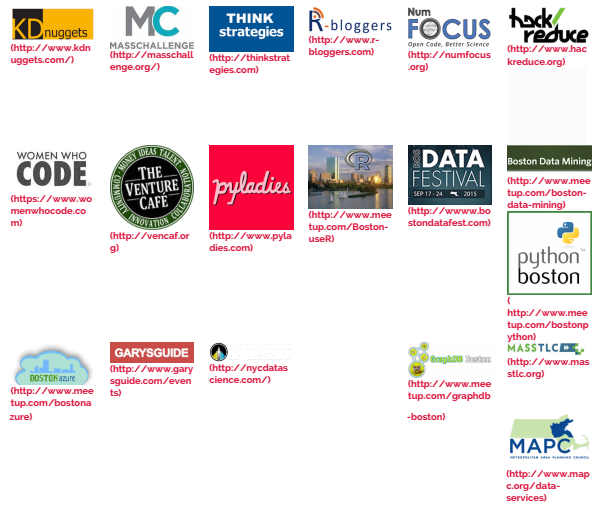 LANGUAGES, TOOLS, AND TOPICS / Workshops and talks
We're heavily focused on applied data science featuring real world applications. Here is a list of
languages, tools and topics we're looking to cover in our workshops and talks:

ATTENDEES / Who You Will See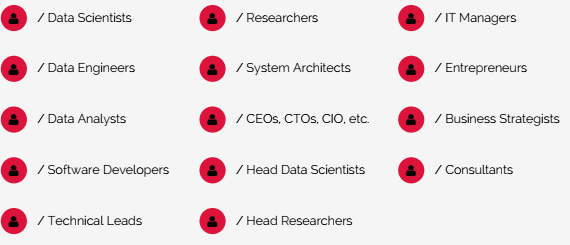 From BigData to Data Science: Predictive Analytics in a Changing Data Landscape
3:30 pm – 4:15 pm
 Usama Fayyad / Chief Data Officer at Barclays
Usama Fayyad, Ph.D. is Chief Data Officer at Barclays. His responsibilities, globally across
Group, include the governance, performance and management of our operational and
analytical data systems, as well as delivering value by using data and analytics to create
growth opportunities and cost savings for the business.
Usama was previously leading OASIS-500, a tech startup investment fund, following his
appointment as Executive Chairman in 2010 by King Abdullah II of Jordan. He was also
Chairman, Co-Founder and Chief Technology Officer of ChoozOn Corporation/ Blue Kangaroo,
a mobile search engine service for offers based in Silicon Valley.
In 2008, Usama founded Open Insights, a US-based data strategy, technology and consulting
firm that helps enterprises deploy data-driven solutions that effectively and dramatically grow
revenue and competitive advantage. Prior to this, he served as Yahoo!'s Chief Data Officer and
Executive Vice President where he was responsible for Yahoo!'s global data strategy,
architecting its data policies and systems, and managing its data analytics and data processing
infrastructure. The data teams he built at Yahoo! collected, managed, and processed over 25
terabytes of data per day, and drove a major part of ad targeting revenue and data insights
businesses globally.
In 2003 Usama co-founded and led the DMX Group, a data mining and data strategy
consulting and technology company specialising in Big Data Analytics for Fortune 500 clients.
DMX Group was acquired by Yahoo! in 2004. Prior to 2003, he co-founded and served as Chief
Executive Officer of Audience Science. He also has experience at Microsoft where led the data
mining and exploration group at Microsoft Research and also headed the data mining products
group for Microsoft's server division.
From 1989 to 1996 Usama held a leadership role at NASA's Jet Propulsion Laboratory where
his work garnered him the Lew Allen Award for Excellence in Research from Caltech, as well
as a US Government medal from NASA.
Usama has published over 100 technical articles on data mining, Artificial Intelligence, machine
learning, and databases. He holds over 30 patents, is a Fellow of the Association for
Advancement of Artificial Intelligence and a Fellow of the Association of Computing
Machinery. He has edited two influential books on data mining and served as editor-in-chief on
two key industry journals.
Usama earned his Ph.D. in engineering from the University of Michigan, Ann Arbor. He is active
in the academic community with several adjunct professor posts and is the only person to
receive both the ACM's SIGKDD Innovation Award (2007) and Service Award (2003).
http://bos2015.opendatascicon.com/schedule/presentation-9/
(http://bos2015.opendatascicon.com/schedule/presentation-9/)
Overview PDF
Open Data Conference PDF
Usama Fayyad Speaker Bio PDF