Welcome to the London Business School 14th Middle East Conference
On behalf of the London Business School Middle East Club, we are delighted to welcome you to the 14th Annual Middle East Conference.
This year¶s theme "Opportunities in Adversity" seeks to shed light on opportunities in the Middle East and explore the role of governments, businesses and societies in sustaining economic growth in the region.
As countries in the Middle East weather an almost perfect storm of geopolitical instability, oil price uncertainties and other internal and external shocks, the outlook for the region might seem grim. However, opportunities still exist as markets in the region head more towards regional and international integration and as the region¶s demographic advantage continues to give rise to a stimulating and vibrant entrepreneurship culture.
The 2015 London Business School Middle East Conference will explore the changing dynamics in the region, with in-depth discussions focusing on the region's strong family business sector and the outlook for investing in the region.
Keynote addresses from four distinguished Arab figures, and focused panels featuring industry leaders will provide unique insights on today's Middle East and on the way forward for the region.
A word of gratitude to our speakers, sponsors, partners and London Business School for the support provided in planning and hosting the Middle East Conference in its 14th cycle. We hope that you will enjoy this year's conference, and we look forward to your continued support and participation.
Ahmed Alansari
Chairman of the 14th Middle East Conference
KEYNOTES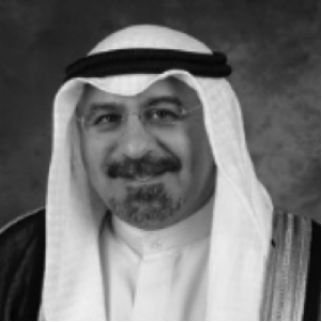 HE Dr. Sheikh Mohammad
Sabah Al-Salem Al-Sabah
Former Deputy Prime Minister and Minister of Foreign Affairs of Kuwait
Sheikh Dr. Mohammad Sabah Al-Salem Al-Sabah is the Chairman of the Board of Directors of the Sabah Al-Salem Al-Sabah Foundation. Prior to that, Sheikh Mohammad served as Kuwait¶s minister of foreign affairs (from 2003 to 2011) and deputy prime minister (from 2006 to 2011). After leaving office, Al-Sabah began to work as a visiting fellow at Oxford University. Sheikh Mohammad started his career as a professor of economics at Kuwait University between 1979 and 1985, before working at the Kuwait Institute for Scientific Research from 1987 to 1988. In 1993, he was appointed ambassador of Kuwait to the United States. He remained in this position until 2001 when he was appointed state minister for foreign affairs.
Sheikh Mohammad holds a PhD in Economics and Middle Eastern Studies from Harvard University.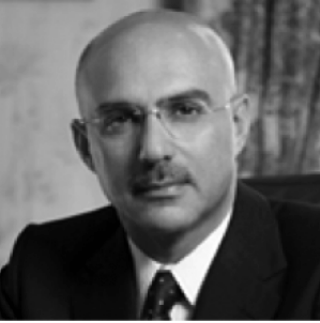 Mohammed Al Ardhi
Executive Chairman of Investcorp and Chairman of the National Bank of Oman
Mohammed Bin Mahfoodh Al Ardhi is the Executive Chairman of the global investment group, Investcorp, which operates out of New York, London and Bahrain. Mr. Al Ardhi has been a director on the Investcorp Board since 2008. A retired Air Vice Marshal by profession, Mr. Al Ardhi joined the Royal Air Force (RAFO) of Oman in 1978, and was subsequently appointed as Chief of Omani Air Force. In 2000, he was awarded the "Order of Oman" by His Majesty Sultan Qaboos bin Said Al-Said.
Mr. Al Ardhi holds a Bachelor of Science degree in Military Science from Royal Air Force UK Staff College in Bracknell, England and a Master¶s in Public Policy from John F. Kennedy School of Government, Harvard University USA. He also graduated from the Royal Air Force Military Academy in Cranwell, UK, and the National Defence University in Washington DC, USA.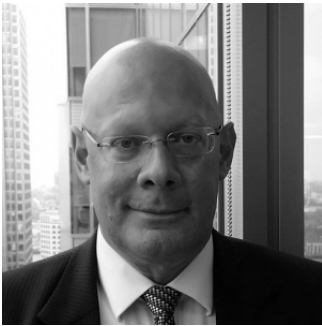 Dr. Usama Fayyad
Chairman of Oasis500 and Chief Data Officer at Barclays Bank
Usama Fayyad, Ph.D. is Chief Data Officer at Barclays. His responsibilities include the governance, performance and management of the Group's global operational and analytical data systems, as well as using data and analytics to create growth opportunities and cost savings for the Group. Usama was previously leading OASIS500, a tech start-up investment fund, following his appointment as Executive Chairman in 2010 by King Abdullah II of Jordan.
Usama has published over 100 technical articles on data mining, artificial intelligence, machine learning, and databases. He holds over 30 patents, is a fellow of the Association for Advancement of Artificial Intelligence and a fellow of the Association of Computing Machinery. He earned his Ph.D. in engineering from the University of Michigan, Ann Arbor.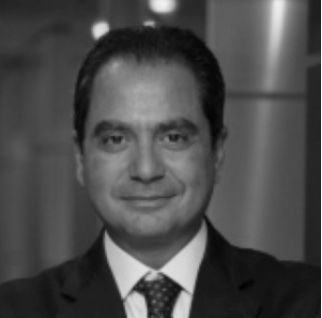 Joe Saddi
Partner of Strategy& Middle East
Joe Saddi is a Partner with over 25 years of consulting experience in strategic, organizational, and restructuring services.
Over the years, he has led major privatization programs in such sectors as oil and gas, mining, steel and electricity; advised Middle East governments on sector deregulation and sector policy; and led the reorganization of national oil companies and large corporations. He also works closely with large family-owned companies to help design governance and portfolio strategies.
Mr. Saddi holds an MBA from Cornell University, and a Bachelor of Business Administration from ESSEC in France.
PANELS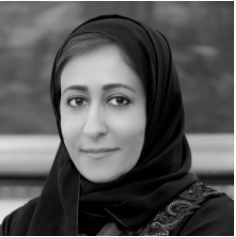 Fatima Al Jaber
Board Member of Al Jaber Group
Huda Al Lawati
Chief Investment Officer for Middle East and North Africa, The Abraaj Group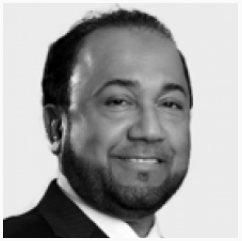 Iqbal Khan
Chief Executive Officer of Fajr Capital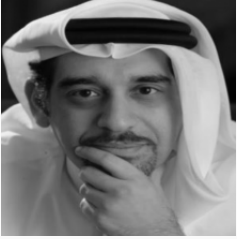 Mishal Kanoo
Chairman of The Kanoo Group – UAE and Oman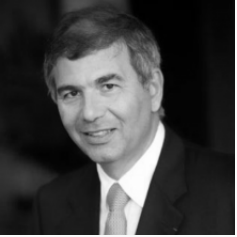 Patrick Chalhoub
Joint Chief Executive Officer of the Chalhoub Group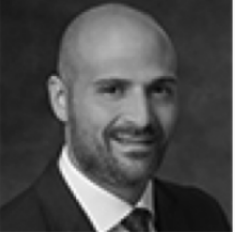 Zade Zalatimo
Managing Director Middle East and North Africa, Carlyle Group
Past Conferences
The Middle East Conference is the flagship event of the Middle East Club at London Business School. It attracts more than 250 guests including diplomats, corporate executives, professionals, academics and students interested in the Middle East. The conference provides a broad platform for distinguished speakers to share insights from their fields of experience and industry and provides an opportunity for people interested conducting business in the region to learn from its most successful leaders.

H.M. Queen Rania of Jordan
H.R.H. Prince Turki Al-Faisal
Shaikha Al-Bahar
Vice CEO, National Bank of Kuwait
H.E Riad Salame
Governor of BDL
Lubna Olayan
CEO Olayan Financing Group
H.E Fouad Siniora
Former PM of Lebanon