Panel title:
Disruptive Innovation: The Potential for Fintech to Change Current Business Models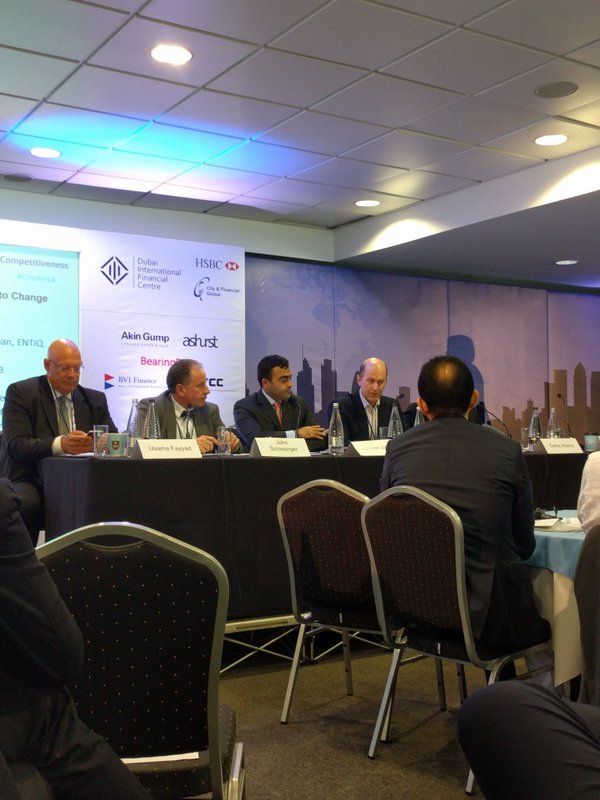 About City Week:
"Towards a New Era of Innovation and Competitiveness"
Now in its sixth year, City Week is the premier international gathering of the international financial services community. It brings together policy makers and senior industry representatives from around the globe to consider together the future of financial markets and London, in particular. It consists of two days of cutting-edge conferences, seminars and networking opportunities, with an optional third day of one-to-one networking meetings.
Against a backdrop of increased geopolitical uncertainty, poor economic performance in many emerging markets and a weak inflationary outlook in the Eurozone, City Week 2016 will examine a range of pressing topics. These include: the outlook for the global economy, the G20's plans for greening the financial system, the impact on the European Union if the UK votes to leave and the future of China as the engine for global economic growth.
This year's event will also look at a number of other important change drivers within the industry. Fintech has come to the fore over the last year, producing potentially game-changing new business models that threaten incumbent financial institutions. The implementation of the final parts of the G20 reforms will also continue to have a profound impact on firms and their customers, sometimes with unforeseen, adverse consequences, such as the current problem of illiquidity in the bond markets.
More broadly, while financial institutions have done much to restore their social licence and their relationship with society, more still needs to be done to embed appropriate cultures and standards of personal behaviour in order to rebuild trust to pre-crisis levels.
Against this backdrop, City Week 2016 will address:
The UK's financial services strategy in a changing world
Implications of diverging monetary policy across the globe
G20 plans for greening the financial system
Impact of BREXIT on London as a financial centre and on the European Union
Where next for the BRICS?
How well do the pieces of the global post-financial crisis regulatory settlement fit together?
Culture and conduct: towards personal regulatory responsibility
MiFID II: preparing for the new world of securities trading
Fintech innovation: potential for changing current business models
Moving to a decentralised financial infrastructure via blockchain technology
Harvesting the benefits of big data to improve profitability
Cyber security – the biggest challenge for financial institutions
Can China maintain its role as the engine for global economic growth?
Financing Prime Minister Modi's infrastructure plans in India
Realising Africa's investment potential
Identifying the high growth economies of tomorrow
Over the course of City Week 2016, a highly eminent faculty of international speakers will explore these crucial themes, including their economic and market impact.
Attendance is by invitation only and is free of charge for all C-suite executives.
The Board of Patrons for City Week 2016 includes the following distinguished individuals:
Rodney Baker-Bates, Chairman, Willis Ltd
Sir Win Bischoff, Chairman, JP Morgan Securities Plc.; Chairman, Financial Reporting Council
Lord Norman Blackwell, Chairman, Lloyds Banking Group
Elizabeth Corley, Global Chief Executive Officer, Allianz Global Investors
Katherine Garrett-Cox, Chief Executive, Alliance Trust plc
Paul Manduca, Chairman, Prudential plc.
Helena Morrissey, Chief Executive Officer, Newton Investment Management
John Nelson, Chairman, Lloyd's of London
Xavier Rolet, Chief Executive, London Stock Exchange Group
Clare Woodman, Chief Operating Officer, Morgan Stanley