Chief Data Officer salary and job description ­ CDO duties and reporting line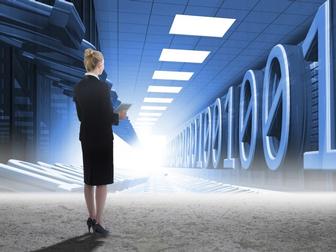 "The CDO needs to be technically aware to avoid relying on others to understand the architecture that is being delivered to support your requirement. This understanding helps the CDO have more strategic conversations."
Hany Choueiri, Bank of England Chief Data Officer
"The CDO must have the hierarchical clout required to drive change and encourage people to adopt a data-driven approach."
Lt. Col Michael Servaes, Ministry of Defence Chief Data Officer
"CDO role must sit within the business and not from IT. The CDO role is more around data governance, monitoring, data processes, data lifecycle and data sourcing rather than IT and this reflects how it should be structured."
Vincent Benita, BNP Paribas Chief Data Officer
"There are lots of opportunities and dangers in a changing data landscape. If you think of the Chief Data Officer as governance only then you will fail; without delivery and execution it's an impossible job.
"I think 90% of CDOs fail, and if you are not an organisation that is going to let the Chief Data Officer try things and deliver then you will fail."
Usama Fayyad, Barclays Chief Data Officer
"The CDO should be accountable for overall data management within an organisation, but teams that utilize data to derive insight to shape their strategies should take ownership of the data, whether that's by nominating a data steward or every individual focusing on data. The CDO should help provide a framework and support for these individuals to get the most out of their data resource."
Matthew Keylock, Dunnhumby Global Head of Data
"I would advise that a data owner in any organisation puts a robust data governance structure in place from which everything else can flow. This will help to drive commercial value and ensure that the organisation is fully compliant."
Nina Barakzai, Sky Group Head of Data Protection and Privacy
"My role is about how to leverage data to be better marketers as a group, how to use data to be better for our clients, and how to be better for the business."
Stephane Pere, The Economist Chief Data Officer
"Don't start with the infrastructure or the technology, start with the projects. Think of yourself as an enabler much more than an owner, and concentrate on making the organisation smarter."
Marco Bressan, BBVA Chief Data Scientist
"We should talk about data as a public asset. The Chief Data Officer is responsible for transforming the management and use of data within Government, by setting standards and principles and opening up data flows across Government, of championing open data and opening up existing government data wherever possible, and of driving the use of data as a tool for making decisions in government, including developing data skills and professional capacity."
Mike Bracken, former UK Government Chief Data Officer
"We have a Chief Data Officer who reports into the Global CIO and provides consumer insight and data analytics leadership to the business. The role is responsible for driving the data and digital agenda at corporate level, but also throughout the organisation. This role owns the group wide data strategy and works in collaboration with our client­facing parts of the business to deliver products for our clients. This is a critical role to our business."
Mike Young, Dentsu Aegis CIO
"The role of the CDO is to use data to drive value across the business, working transversally to embed this. It's how the CDO wires data into the business to create value ­ I think that's the key to unlocking data and making it work."
Steve Sacks, Burberry Chief Customer Officer
"Financial Times Chief Data Officer Tom Betts will oversee the strategic use of customer data and research across the organisation. Betts will help identify growth opportunities as well as experimenting and testing new ideas with the aim of building audiences and revenues. In addition to supporting product development, advertising and audience engagement with data insight, Betts and his team will create new tools to democratise the use of data across the business."
Financial Times on the appointment of new Chief Data Officer Tom Betts
"The CDO role is focused on data governance, monitoring, processes, lifecycle and sourcing, rather than technology and therefore should come from within the business not from IT."
Vincent Benita, BNP Paribas Chief Data Officer
"The distinction between classic data and big data is disappearing, in fact I think everything is Big Data now. Every company is a Big Data company, even small companies and dairy farmers.
"I am yet to meet a CIO who has said to me: 'Next year I'm going to want less data storage'. Nobody knows exactly what's going on and the changes are huge."
Usama Fayyad, Barclays Chief Data Officer
"There is no division where you can't add value by using data."
Davide Cervellin, eBay Head of EU Analytics
"When creating a new CDO role, organisations need to understand the requirement to change accountability. Clarity of responsibilities should be defined before the role is implemented. Without this clarity other individuals could feel uncomfortable giving up areas of responsibility which in turn could affect the implementation of the CDO role, slowing results and in the worst case – leading to internal conflict."
Matthew Keylock, Dunnhumby Global Head of Data
"My main goal is capturing value from data and using it to make decisions. After that, it's not just about enabling better decision­making, but eliminating bad decisions ­ and then the analytics role comes in."
Marco Bressan, BBVA Chief Data Scientist
"Despite all the great work that is going on to improve government's use of data, we've lacked the central coordination needed to really move the data agenda forward. Much of the work so far has been delivered as discrete projects, and we need to align our efforts so that we're as effective as possible in using public data for the benefit of citizens and businesses."
Mike Bracken, former UK Government Chief Data Officer
"When I got the job there was no agenda, no goal or job description. I was a sales guy selling banner ads and pages for years so now I'm selling the data vision. I now think of data as a product, data as an enabler, then data as a service and maybe eventually data as a business. Don't think data as a new revenue stream, but a way to reinforce your current business models."
Stephane Pere, The Economist Chief Data Officer
"The organisation must start by admitting it has a problem. The role was created by the exec committee who realised that data was going to be critical going forward, and that the regulators would be very interested. I walked into role with a blank sheet of paper so quite a scary mandate. The key thing we are trying to add is trust from regulatory and trust point of view."
David Grant, Lloyds Banking Group Chief Data Officer
"CDOs are increasingly facing group level and even regional challenges. Syncing different divisions and departments with a shared view of data management will help coordinate a consistent approach."
Vincent Benita, BNP Paribas Chief Data Officer
"Regardless of where the CDO role is placed, there biggest challenge is going to be being able to hold different conversations across a very broad range of stakeholders."
Hany Choueiri, Bank of England Chief Data Officer
"I was previously in business compliance and data security, and as Chief Data Officer my priorities are security and privacy of data. I work with heads of security and privacy officers for seven counties so we know where our data is. I'm in the middle as CDO, the spider making sure our data is taken care of."
Vanessa Eriksson, TeliaSonera Chief Data Officer
"The chief data officer is the voice of data within a company and represents data as a strategic business asset. Company data is very valuable. In fact, one could argue that there is a very real exchange rate between data and profits, whether you use data intelligently to increase efficiency, increase sales or create new business opportunities entirely. Deeper insight into customer relations, decisions, the market and so on is of tremendous value. To empower IDG Sweden by giving us that insight in an actionable manner ­ through technology, workflow, visibility and compliance ­ is my ultimate goal."
Henric Jogin, IDG Sweden
"The role of the CDO is evolving fast. In one type of organisation compliance and regulation may lie behind the creation of the role, whereas in another the CDO is there as a response to business model disruption and the need to drive innovation."
Emanuela Aureli, Spencer Stuart
Chief Data Officer reporting line ­ Who should the Chief Data Officer report to?
The Experian research of Chief Information Officers and Chief Data Officers found that 70% of CDOs now reported directly to their CEO as chief execs appoint a catalyst to evangelise about the importance of data at boardroom level.
The 2014 study noted that more than 90% of CIOs were calling out for a CDO within their organisation due to the increased pressure put upon the importance of data management.
CDOs reporting to a CIO is not uncommon, however. The Chief Data Officer at media compnay MEC reports to the Global CIO, while Deutsche Bank CDO JP Rangaswami was hired to report into CIO Kim Hammonds, now COO at the bank. In May 2016 insurance company RSA appointed Gillian Tomlinson as Chief Data Officer reporting to the company's COO with her remit "to develop a new strategic capability for data that extends beyond managment information".
Tesco Bank was recruiting a Chief Data Officer reporting to its Chief Customer Officer at the company's Edinburgh headquarters, while an unscientific and anecdotal look at recent Chief Data Officer jobs available emphasises the collaborative nature of the role, particularly in relation to other C­suite executives, most notably the CTO, CIO, COO and chief exec.
In August 2016 Sainsbury's hired its first Chief Data Officer, former News UK and Telefonica business intelligence director Andrew Day, reporting to the retailer's interim CFO and leading a corporate data team of around 50 at company's support centre in London.
However, at a panel discussion involving new Chief Data Officers at a Gartner event in London in March 2016 there was no direct reporting line to the CEO. Economist Chief Data Officer Stephane Pere reports to Chief Digital Officer Jora Gill, with Lloyds Banking Group CDO David Lloyd reporting into the COO equivalent. CDO at TeliaSonera Vanessa Eriksson said that her management line was into initially into a regional CEO but now a regional CTO.
Not all the CDO interviewees from the Experian and Spencer Stuart research from 2014 and 2015 were happy to be named and as such are not included in our Chief Data Officer round­up.
However, the views of the anonymous Chief Data Officers also offer a unique insight into the emerging role of the CDO and 14 more of their pearls of wisdom are also presented below also:
The anonymous Chief Data Officers
"The CDO role is essential to enhance efficiency from inaccurate data across the group."
"The CDO role was implemented to address a lack of data ownership across the group, respond to increased regulation and provide a consistent approach to data management."
"Initially the focus for bringing on a CDO was the lack of data ownership, this then grew out of an increase in regulation and governance, but the CDO role definitely covers creating a competitive advantage."
"Even in industries that aren't regulated, governance will change and already there is an element of 'moral duty' to put governance processes in place."
"My role aligns to the business because it's all about getting business benefit from the data."
"If you try to predefine the role, depending where you are in your evolution, it's going to take too long and you're going to go out and search for people who don't exist."
"The CDO is not the sole individual responsible for data within an organisation; he or she should be regarded as an enabler. A CDO will help individuals to understand their data problems, take responsibility for them and utilise the CDO function on a semi consultancy basis to support the business. Ultimately the management of data should be a corporate wide responsibility with the CDO spearheading its enablement."
"A cultural change within organisations that is stimulated from the board needs to occur to change the way data is viewed and portray its significant importance."
"We are already monetising the value of data by creating increased revenue from increased operational efficiency."
"Data is now one of six major bank­wide initiatives."
"We have a mature data management strategy, however there is always scope for improvement. As we continue to work with data we are constantly finding new ways to use it."
"People appreciate that data is important, but quantifying its value is challenging."
"Customer touch points are a reflection of the brand and therefore present the biggest data challenges."
"Data that improves a customer experience and develops long term relationships will have a positive impact on sales, ultimately improving the financial position of the business."
Recommended For You
Author: Edward Qualtrough